Topics
+ Digital Health Market
+ Roche Personalized Healthcare
+ Pharma Digital
+ Telemedicine + AI
+ Digital Patient, Digital Doctor
+ Innovative Digital Healthcare
Keynote speakers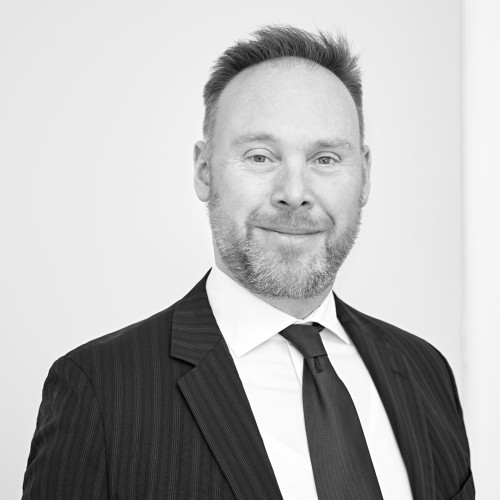 Co-founder & CEO,
Rethink Value, Denmark
Lars Dahl Allerup is co-founder & CEO of the Danish think-tank, Rethink Value, and Senior Advisor at Rud Pedersen Public Affairs, the leading European advisory firm in healthcare market access and public affairs. The ambition of Rethink Value is to inspire stakeholders and decision-makers in healthcare and industry by serving as a differentiator, catalyst and advocate of tangible strategic partnerships between healthcare payers, providers and industry. Lars Dahl Allerup has more than 13 years of experience from strategic public procurement in the Danish health system during his tenure with The Capital Region of Denmark, the largest payer and provider in the country, constituting 30 % of the Danish health system. Lars Dahl Allerup is internationally recognized as a thought-leader in Value-Based Procurement and Public-Private Innovation. His keynote presentation at Digital Health Essential 2022 will be an inspirational talk about the development of Danish public procurement in healthcare the last 15 years: moving from volume-based and price focused tenders, towards Value-Based Procurement. The keynote also highlights the reasoning behind using Public-Private Innovation to solve healthcare challenges through real-world use cases.

Dr. Antal Feller received his doctorate in 1986 from the Faculty of Chemical Technology at the Budapest University of Technology and Economics. After research work at the Egis Pharmaceutical Company, he worked as a market analyst. Dr. Feller started working for Hungaropharma Gyógyszerkereskedelmi Zrt. in 1999, which he has led as its CEO since 2010. He is the President of the Hungarian Association of Pharmaceutical Wholesalers and was elected board member of the European Healthcare Distribution Association (GIRP) in 2021, where he represents the section for the alliance of small and medium-sized countries and is also a member of the GIRP committee for economic and social affairs and the advisory body for supply chain solutions.

The 2nd Digital Health Summit was September 30th, 2021. We had around 421 guests and 21 journalists attended.
The Digital Health Summit brings together public and private health care, digital pharma, and manufacturers of digital medical products, venture capitalists ynd startups from around Hungary, to network, exchange ideas and to become more familiar with opportunities in Hungary. Our independent conference will become a significant event for many companies in the DH industry and is particularly important in Hungary given the explosion of business and entrepreneurship in the region.
Digital health is the convergence of digital technologies with health, healthcare, living, and society to enhance the efficiency of healthcare delivery and make medicines more personalized and precise. The discipline involves the use of information and communication technologies to help address the health problems and challenges faced by people under treatment. These technologies include both hardware and software solutions and services, including telemedicine, web-based analysis, email, mobile phones and applications, text messages, wearable devices, and clinic or remote monitoring sensors. Generally, digital health is concerned about the development of interconnected health systems to improve the use of computational technologies, smart devices, computational analysis techniques, and communication media to aid healthcare professionals and their clients manage illnesses and health risks, as well as promote health and wellbeing.
Digital health is a multi-disciplinary domain involving many stakeholders, including clinicians, researchers and scientists with a wide range of expertise in healthcare, engineering, social sciences, public health, health economics and data management.
Who attends
+

Providers / Health Systems

+

Payers

+

Pharma

+

Health Tech

+

Platform Technology Pioneers

+

Big Tech

+

Investors
Why attend?
+

INSPIRED. Our speakers are leading real business transformation, driving change across the enterprise and actioning measurable digital innovation for their businesses. Get motivated from leaders and walk away with new ideas you can implement.

+

CHALLENGED. Rethink your current processes and business blueprints, the event speakers will challenge your way of thinking and allow you to realise that new methods may be your best way of moving forward sitting alongside your current beliefs.

+

TRANSFORMED. The conference agenda and speakers are put together as such to reveal insights into how some of the biggest organisations are going about digital, from real business use cases to success stories and where the challenges may lie.

+

MEET LIKE MINDED PEERS

+

NETWORKING. It's an invaluable part of events and where real value often presents itself, meeting those who are facing the same challenges and coming together to solve similar issues. Our agendas feature numerous opportunities throughout the day to meet like minded folk from various industries and backgrounds. We have previously had extremely positive feedback from delegates who have found long lasted business relationships with those who they wouldn't normally meet from opposite industries and largely seeking out the same solutions to industry wide transformation sticking points.


Main Sponsor

Sponsor

Supporters
Media Sponsors
Program
| | |
| --- | --- |
| 07.30 - 08.30 | Registration, breakfast, networking |
| 08.50 - 08.55 | Opening - Molnár Rita (DHE, founder) |
| 08.56 - 09.15 | Parallel realities: public vs. private healthcare - The majority of the Hungarian people are already using private health services in parallel or instead of the public health services. Szinapszis is monitoring continuously the attitude, preferences and own experience of the Hungarian people regarding private and public health services. In the presentation we'll show the observed differences between the two systems and also comparing the level of trust in the different types of service providers based upon the most recent data from 2022 Q1 - Balázs Kertész (Szinapszis) |
| 09.16 - 09.27 | Is it possible? Data-driven hospital management in Hungarian hospitals - Domestic hospitals have adopted a variety of corporate governance tools over the past decades. In corporate governance, it is now evident that the basis for efficient and effective management is having as broad and complex information as possible. But the question arises: what is the situation with Hungarian hospitals and the national organisation that manages them? - Levente Havas (IFUA Horváth) és György Szamosvári (Oracle Hungary) |
| 09.28 - 09.52 | Keynote: Digitalisation, the inevitable good - New mindsets, new tools and new achievements in the pharmaceutical trade – Current digital solutions and aspirations of the Hungarian healthcare industry, including the pharmaceutical trade. What are the potential and benefits of digitalisation in pharmaceutical logistics and sales, and what conditions are necessary for further development? A European perspective by the European Association of Pharmaceutical Wholesalers: where is the digitalisation of the pharmaceutical trade in Europe and what are the goals? What can we learn from the leaders in this field, and where is domestic commerce on the digital map today? - Dr. Antal Feller (Hungaropharma) |
| 09.53 - 10.18 | Keynote: Fostering innovation through value-based healthcare and procurement: The Danish experience. Public-Private Innovation and Value-Based Procurement are the hidden gems among the most powerful agents of change towards future sustainable health systems. Experiences will be shared from the last 15 years of public procurement in Danish healthcare. - Lars Dahl Allerup (Rethink Value, Dánia) powered by Roche Hungary |
| 10.19 - 10.41 | Keynote: Healthcare IT Developments - One of the key goals of Hungarian healthcare IT is to increase the quality and efficiency of care by exploiting health data. Existing healthcare information systems, including National eHealth Infrastructure, have built a foundation for further healthcare development, for transitioning from care-focused to service-centric healthcare, and digitizing procedures and protocols. Our tasks for the next period are expanding and developing the use of existing solutions, and designing new digital solutions, tools and services. - Bálint Szabó (EESZT) |
| 10.42 - 11.01 | coffee break, networking |
| 11.02 - 11.40 | Is Pharma ready for the Future of Health? - Tibor Kövesi (Roche), Kuuno Vaher (AstraZeneca), Jānis Meikšāns, MD (Teva), Moderator: József Bulcsú Fenyvesi, LL.M (Oppenheim Law Firm) |
| 11.41 - 12.03 | Disease registries and digital Translational Medicine Research Centre in the Central Hospital of Southern Pest - National Institute of Hematology and Infectious Diseases - The Translational Medicine Research Centre-Management Platform developed by the Central Hospital is an integrated research management information technology system with automated solutions to support the efficient and transparent implementation of projects. Digitised process-based research protocols manage patient pathways and research tasks and communication between actors. The Centre's growing database is based on disease registries and 'real world data' collections, and its advanced data management and analytics platform enables complex analyses and modelling based on specific research needs. - Prof. István Vályi-Nagy, MD (Dél-pesti Centrumkórház) and dr. Attila Máté (eHealth Software Solutions) |
| 12.03 - 13.01 | lunch, networking |
| 13.02 - 14.02 | Focus On Value-Based Healthcare - Challenges and opportunities in a value-driven healthcare ecosystem - Dr. Judit Bidló (National Health Insurance Fund), Csaba Grózli, MD (Hungarian Transplant Federation), Zsolt Horváth, MD (Oncoradiology Center of the Bács-Kiskun County Teaching Hospital), Prof. Zoltán Kaló, PhD (Semmelweis University) Moderator: Prof. Magdolna Dank, MD (Oncology Clinic of the Faculty of General Medicine of the Semmelweis University) |
| 14.03 - 14.23 | Biogen presentation - Tamás Nagypál, MD, PhD (Szent Rafael Hospital) és Viktor Sebestyén (Dialóg Communication), powered by Biogen |
| 14.24 - 15.05 | How the new regulatory environment will impact digitalizations of pharmacies? - Dr. Antal Feller (Hungaropharma), Tamás Kaló (Phoenix), Mátyás Szentiványi, MD (OGYÉI) Moderator: Fanni Márkus (KPMG) |
| 15.05 - 15.26 | coffee break, networking |
| 15.28 - 15.45 | ePatients in Hungary: What does the representative, nationwide data show? - We are presenting our population survey on digital health related knowledge, attitudes and use. Data collection for the nationwide, representative "E-patients in Hungary" population survey of 1,500 people took place between October 5-13, 2021, led by the Digital Health Work Group of the Institute of Behavioural Sciences, Semmelweis University. The research was implemented under the OTKA-FK 134372 basic program. In our presentation, we will describe how patients use digital health tools, the advantages and disadvantages of introducing and using these technologies, and how this could transform the doctor-patient relationship. - habil. Győrffy Zsuzsa Ph.D, MD (Semmelweis University) |
| 15.47 - 16.25 | The digital patient, the digital doctor - panel discussion - Zsolt Abony (Inspira Research), Attila Máté (eHealth Software Solutions), Moderator: Márton Domokos (CMS Law) |
| 16.26 - 17.05 | Telemedicine and AI - Prof. Ildikó Csóka, MD, PhD. (University of Szeged), habil. Zsuzsa Győrffy Zsuzsa Ph.D., MD (Semmelweis University), Krisztina Davidovics (SU), Moderator: Fruzsina Mezei (Semmelweis University) |
Companies registered for the conference
4IG, 77 Elektronika, Abimed, Atlas Pharma, AstraZeneca, AP Summit Now, Azonnali, Bács-Kiskun Megyei Kórház, Béker-Soft Informatika, BENU Magyarország, Bismogel, Biogen Magyarország, Budapesti Corvinus Egyetem, Business Rally International, CAE Healthcare, Cormedio, Cytocast Hungary, CooperVision, CMS Cameron McKenna Nabarro Olswang LLP Magyarországi Fióktelepe, Csolnoky Ferenc Kórház, Dél-pesti Centrumkórház, ESZFK Egészséginformatikai Szolgáltató és Fejlesztési Központ, Egészségkalauz, eHealth Software Solutions, Embassy of Switzerland, Euromedic International Hungária, EGIS Gyógyszergyár, Euromedic Trading, Euromedic-Pharma, EitHealth InnoStars e V, Csolnoky Ferenc Kórház, Édes Gyermekünk Alapítvány, eVisit, Dermus, Doktor 24 Medicina, Flexi Medical Hungary, FINATECH Capital Befektetési Alapkezelő, Figyelő, Grepton Informatikai, Hegymegi-Barakonyi és Társa Baker&McKenzie Ügyvédi Iroda, Hungaropharma, HUNGIMPEX, Hospitaly, Iinfomix Számítástechnikai, Inspira Research, I-Soft.hu, IFUA Horváth, Jacsomedia, Jahn Ferenc Kórház, Józsefvárosi Szent Kozma Egészségügyi Központ, KPLI Kelemen Kinga Ügyvédi Iroda, KPMG, KPMG Tanácsadó, MAD Medical Agile Data, Mályvavirág Alapítvány, Magyar Személyreszabott Egészségügy Fejlesztéséért Alapítvány, Magyar Onkológusok Társasága, Magyar Honvédség Egészségügyi Központ, Magyar Szervátültetettek Szövetsége, Merck KGaA, Népszava, Neumann Medical, Novartis Hungaria, Novodata, Novo Nordisk Hungária, NAEK, OKFŐ, Oncompass Medicine Hungary, Oracle Magyarország, Origin Consulting, Oppenheim Ügyvédi Iroda, Patika Management, PharmaCloud, Pharmazone WS, Pfizer, Pearl Hungary, Phoenix Hungaria, Pécsi Tudományegyetem, PwC Magyarország, Precognox Informatikai, Richter Gedeon, Roche Magyarország, Robert Bosch, OGYÉI, OKFŐ, Országos Mentőszolgálat, Dr. Sipos Dávid ev., Stratis, Semmelweis Egyetem, Syreon Kutatóintézet, Szinapszis, Szintézis-NET, Szegedi tudományegyetem, Takeda Pharma, Tech Data AS, Telex, TEVA, Triton, QCG Consulting, VIATRIS, Világgazdaság, Webbeteg
Következő konferenciánk:
3. Digital Health Summit, Budapest, 2022. november 17.